About Us
Ready 4 Work LLC is standing in the gap between organizations and highly qualified workers to ensure that organizations get the best professionals to fill their vacancies and achieve their goals.
As an experienced recruitment agency, we have all it takes to provide a solution to all your staffing needs. Our competencies cut across diverse areas such as Medical, Dental, Clinical research, Healthcare Technology fields, Hospitality, Production workers, Skilled labor, General Labor, Construction, and Technician jobs.
We offer these with a deep sense of professionalism providing highly qualified labor for both local and national companies. Ready 4 Work LLC is located at
142 W loockerman.
while our service areas include; Delaware, Maryland, Philadelphia, PA.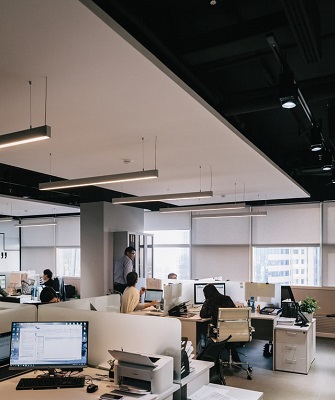 Our Mission
At Ready 4 Work, we bridge the gap between those that need workers and those that need work. We do this with a highly qualified and diverse staffing pool.
How we started
The story of Ready 4 Work began in 2016 when Stephen Walker decided to dedicate himself to bringing astounding service with a team of professionals to serve both organizations in need of staff and job seekers. Since then, Ready 4 Work has distinguished itself as one of the leading staffing service providers nationwide. Our company has been known for its local focus, passion for excellence, and personalized service.
Ready 4 Work has worked with a wide range of top candidates seeking ideal placement in the health care industry. We connect those looking to build strong relationships with companies that are seeking top qualified candidates to fill, including but not limited to, RNs, PMHNPs, PAs, NPs, Physicians, and Direct Care Professional positions. Our goal is for employers to meet and respect workforce objectives. We are doing it with the type of attention and service that speaks great leadership and commitment.
We have worked to provide staffing and recruitment solutions to diverse companies within the mental health sector. As of 2019, we are providing the same solutions and more to all businesses and organizations. It's our goal to provide custom-tailored customer service. While our company is growing rapidly, we are looking to provide knowledge in the career search, while supporting those with endless resources and opportunities. We are looking forward to rendering our service to you and meet beyond your expectations.
Our business is all about connecting people with their ideal job! Yes, we are the matchmakers! If you choose to work with Ready 4 Work you will always have that personable one-on-one experience. Technology plays a significant role in the way people relate and connect in the world of today. We focus our attention on keeping pace with current trends and innovations hitting the entire market. If you need specific candidates, rest assured! we will locate one who fits your job with speed and precision by using a combination of mobile career tools, social media, blogs, text job alerts, web television as well as local networking.
Our local offices are individually operated and owned by a group of staffing specialists. Here's how we can make a difference in your business:
We understand the unique dynamics that affect the entire job market, both internationally and locally.
Our team has been on a first-name basis with talented individuals who reside here making it easier to expand client connections.
With the support of the state staffing leader, we have the required resources needed to broaden the spectrum of staffing requirements from direct-hire placement, flexible placement- all the way to custom-tailored workforce solutions!
Candidates seeking us can have the ultimate career opportunities and support.
Our clients are all confident in the placements that we make!
We recruit for the following industries:
Skilled Labor
No matter the skill you possess, we've got a job for it
Construction
Look through our construction opening to find your desired job
Skilled Labor
No matter the skill you possess, we've got a job for it
NEED TO FIND QUALITY STAFF MEMBERS?
Register your company now!